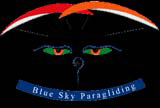 Home

Tandem Booking

Video & photos


Flying sites



Infos Nepal


Links



About us


Contact


Schedule

Rule / regulation

Price List
Up
Sarangkot
Chitwan
Bandipur
Sirkot
Tansen
Katmandou
Korchon
Hetauda
Nuawkot
Begnas thulakot
Karkineta
West Nepal
Sirubari
Galem
Dicki Danga
Mucktinat
Shreebran
Nuawkot

Nuawkot

For experienced pilots this is one of the best places for cross country, 20, 30 km easy !
1h30m main road from Pokhara. A good place for big x-country in the direction of Panchase 2509 m departure point for Khali Gandaki, Badlung or Beni or simply to fly back to Pokhara via Galem.
The site faces the Andhi Kola valley. The main thermal up the spur on the right of take off at 1600m normally takes you into orbit directly to 2500, 3200m (cloudbase is generally is higher than Pokhara) It gives you all the time necessary to chose your route.


La premier pompe du decco.
au fond Galem site de paratrek

Alt 1500 M
N°28.24400
E°083.95174

Acees : Jeep
Landing : No

Best time :
Oct to Mars

Pour pilotes expérimentés
Une des meilleures place pour cross country, 20, 30 km facile !


Depuis la premiere pompe
retour sur Pokara

A 1h30 de route et piste de Pokhara.
Un super endroit pour grands cross en direction du Panchase 2509 m, point de départ sur la vallée de la Khali Gandaki, Badlung ou Beni ou simplement revenir sur Pokhara en passant par Galem.
Le site se présente face a la vallée de l'Andhi Kola le thermique principale face au take off 1600m nous satellises directement a 2500, 3200m (plafond générallement plus haut qu'a pokhara) et nous donne tout le temps néscessaire pour choisir sa route.

Nuawkot
(1 days)

Not far from Pokara, the best point for cross country
and come back to Pokara by fly.

For good Pilot.

Site le plus proche de Pokara pour le cross country.
retour à Pokara en Vol.


Pour bon pilote.